METALLIC
shelving
BRILLIANT SOLUTIONS FOR EVERY SURFACE

Simplicity
of assembly

Suitable for
any use

Service of
design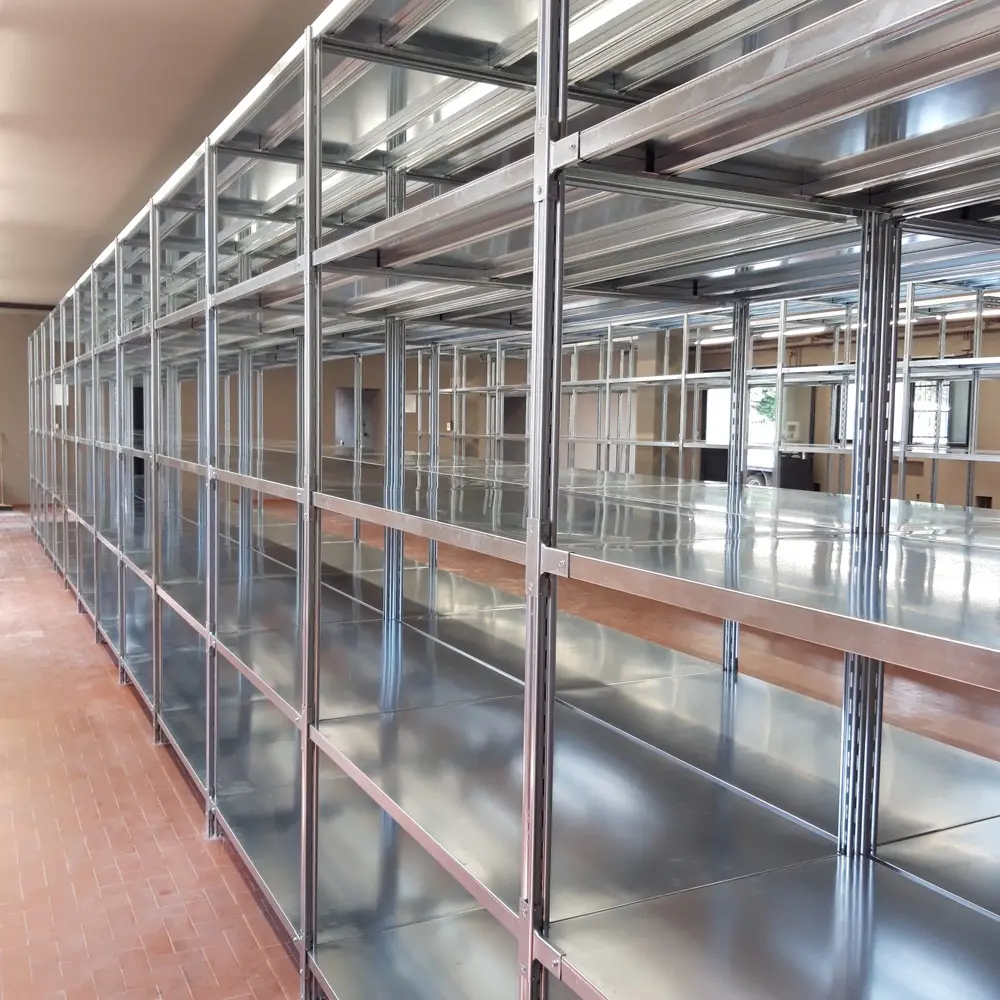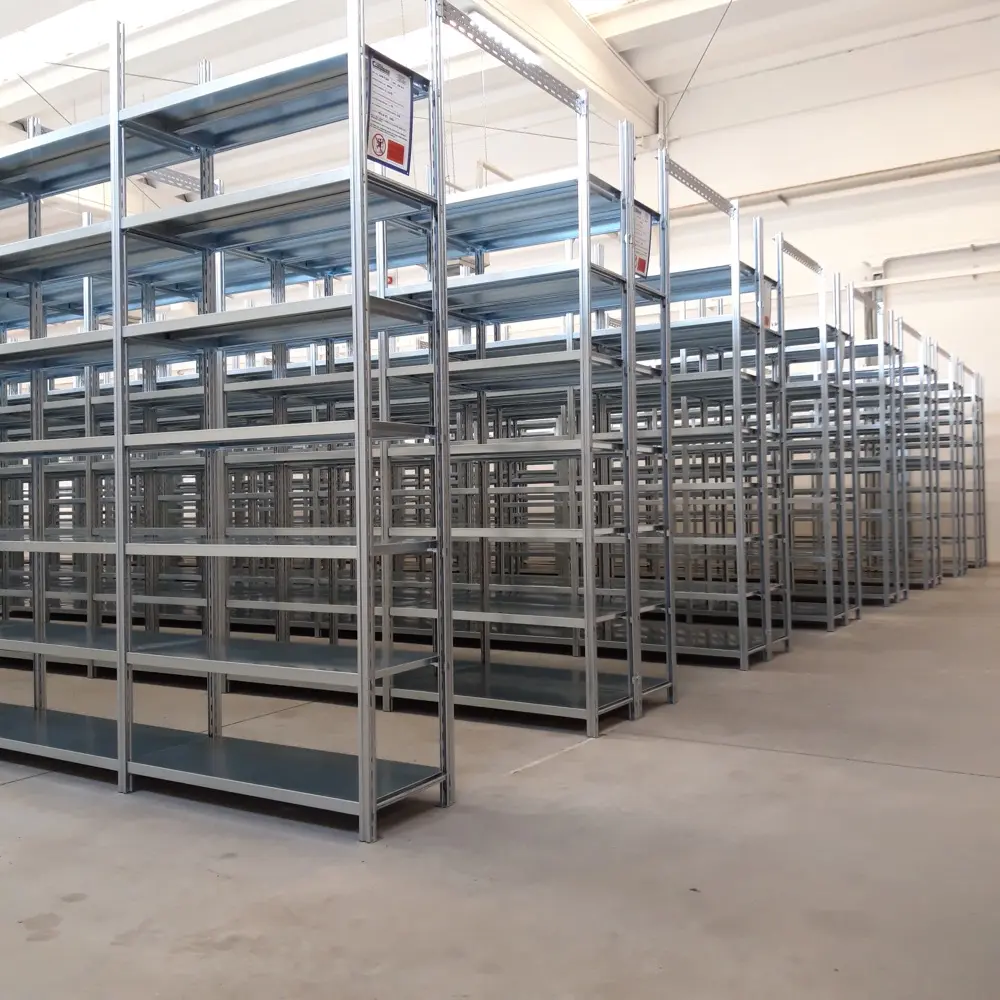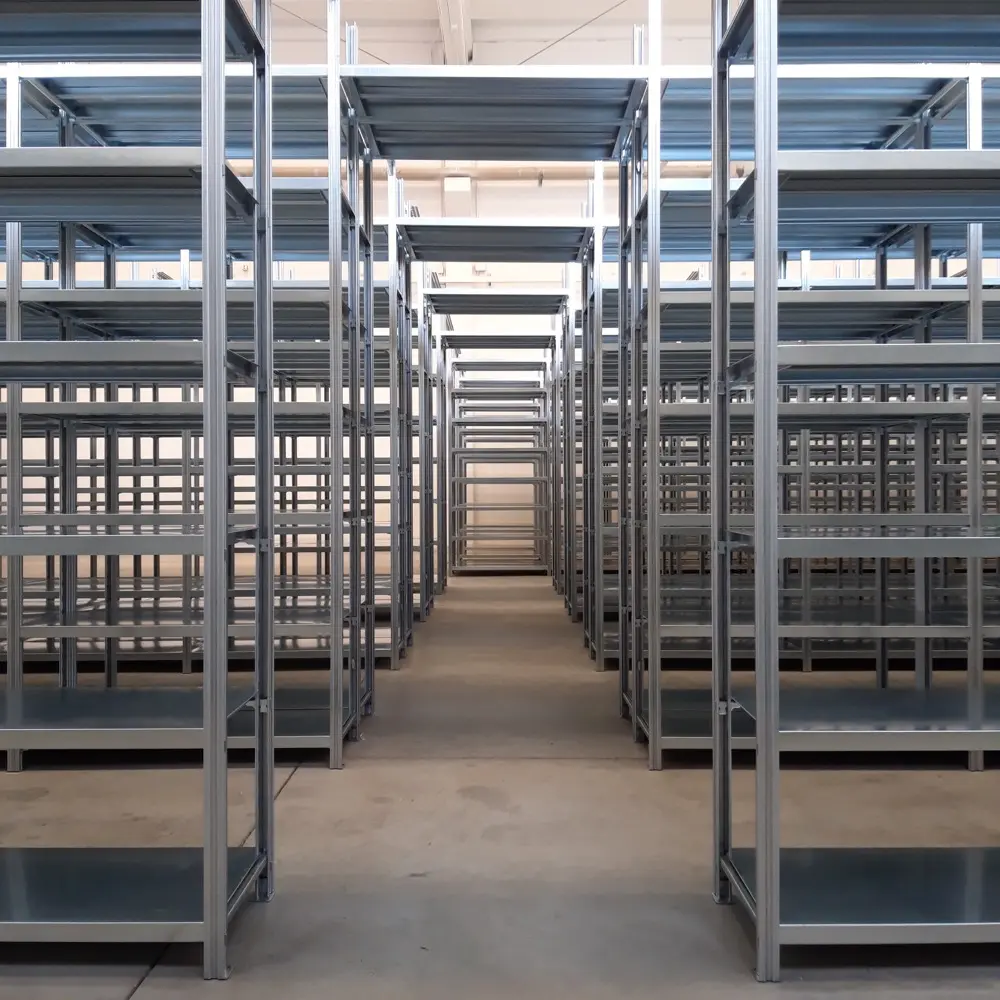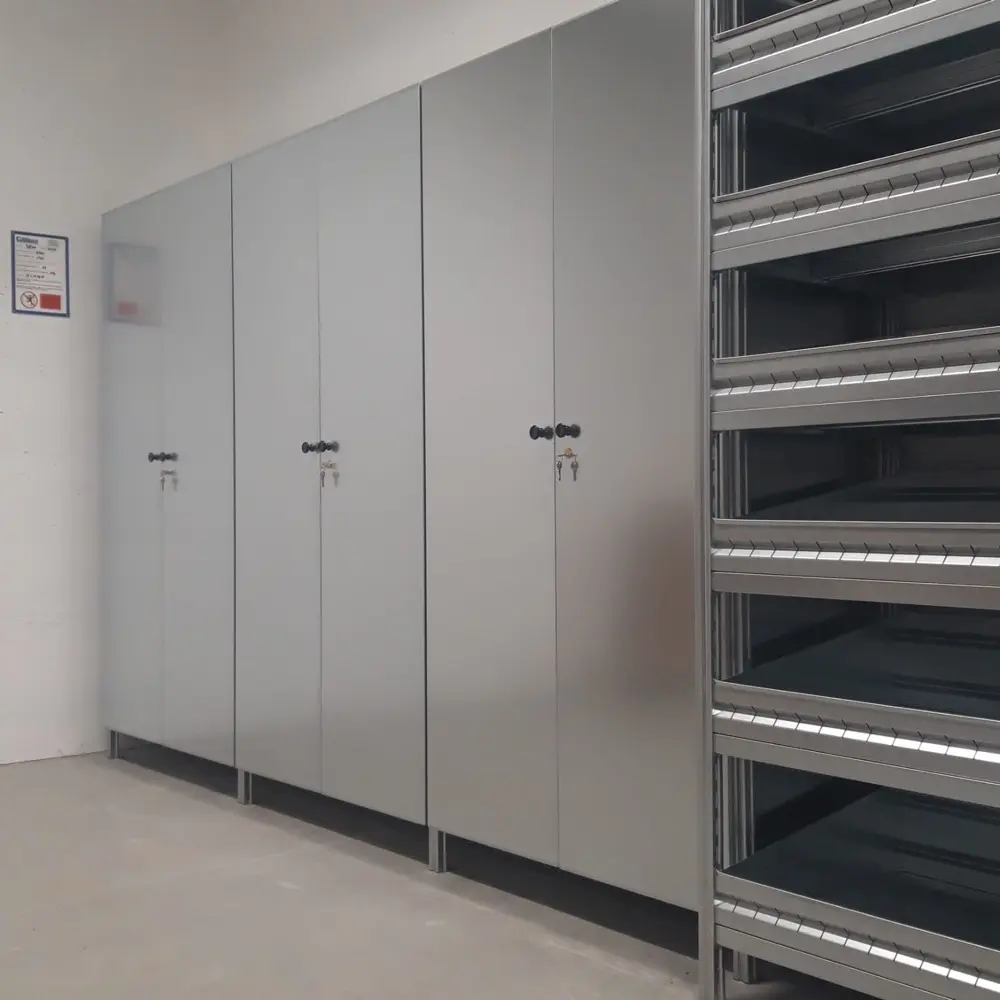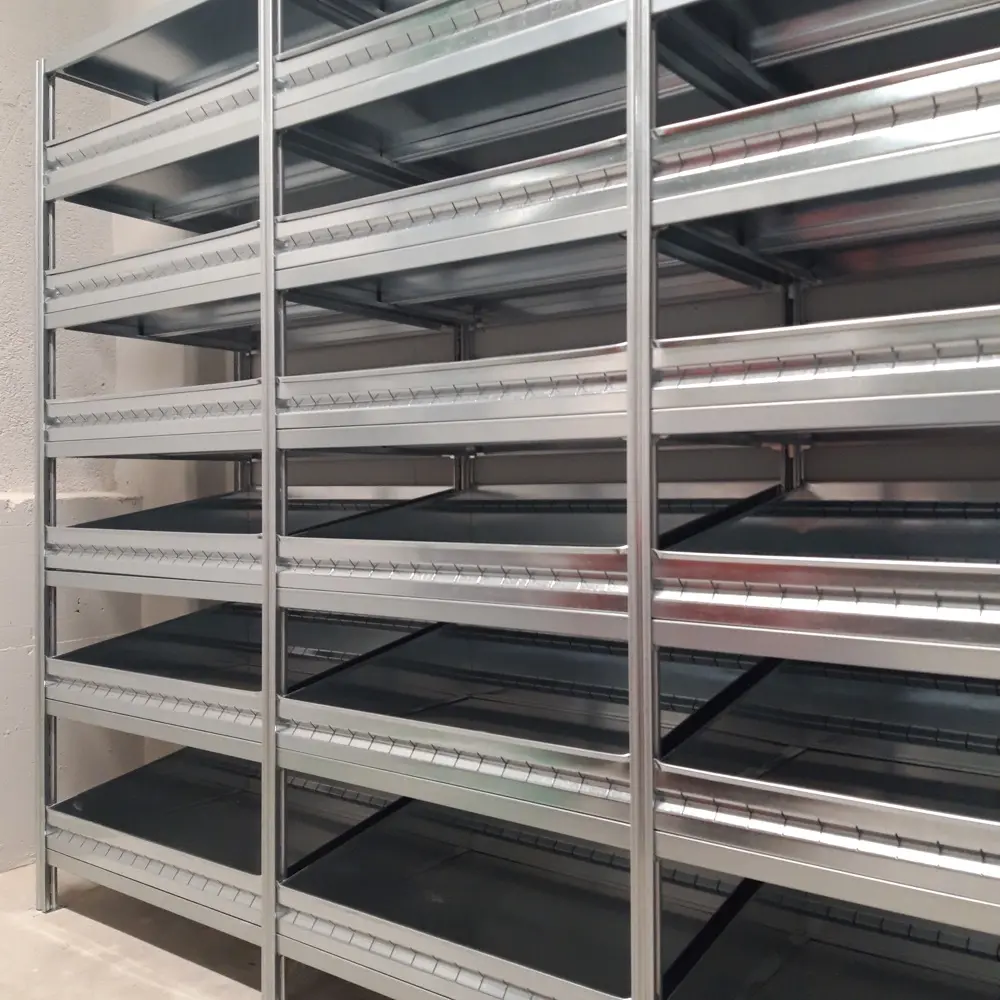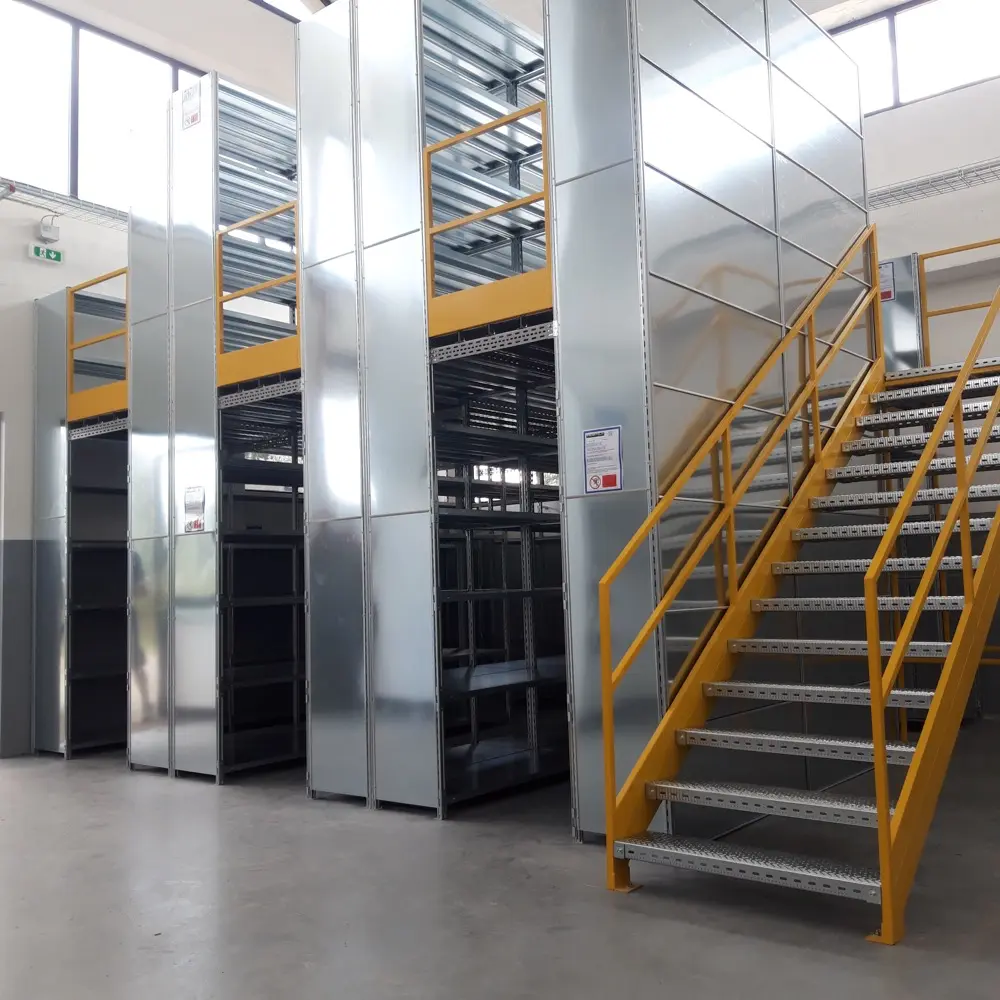 CREMONINI VIRGILIO
About Us
Since 1965, Cremonini has consolidated its position as a solid business in the shelving manufacturing industry, offering high quality standards and a competitive price-quality ratio. Over the years, the company has developed a wide range of shelving to meet the needs of various industrial and commercial secto
What we do
Among our flagship products are industrial racks. These products generally feature variable structures depending on the type of end product to be supported. They are versatile products, made of different materials (metal, steel or iron), depending on the needs of each company.
How we do it
Industrial shelving thus possesses a high storage capacity and can be assembled and moved with ease regardless of the material used.
The possible uses of these shelving units are diverse and generally involve large corporate areas, trade fairs, commercial spaces or food laboratories.
Wide selection
The range of accessories we offer also allows the production of open display cabinets, ideal for trade show presentations of garments and related accessories. In addition, specific customizations, such as side and rear closure panels, can be provided for realizations with an "industrial" character and a distinct hi-tech touch.
Various uses
As for "outlet" retail spaces, the versatility of shelving manufactured by Cremonini offers highly modifiable solutions that adapt to seasonal needs. This feature makes it possible to efficiently manage sales areas, allowing staff to quickly make changes and adaptations.
Adaptability
When it is necessary to simplify the picking of materials stored on higher floors, we can adopt a solution using rows of racks with galvanized tube rails. These rails are attached to the front of the racks, using the appropriate attachments, and can be accompanied by hook ladders, depending on the size of the warehouse and specific needs.
Availability
The technical department is at complete disposal to find the most suitable solution to the needs and customization requirements, of our customers. Whether metal, steel or iron shelving, with more than 50 years of experience in the industry, we at Cremonini ensure that we offer our customers high quality standards, prompt service for every need and guaranteed aesthetic performance, thanks to the careful finishes and the continuity of the surface between each floor.
Sustainability
Sustainability is a core value for the Cremonini company, which is actively engaged in promoting responsible practices to protect the environment and create a better future.
The company recognizes the importance of preserving natural resources and reducing the environmental impact of its operations by integrating sustainable principles into every aspect of its operations.
Catalog
Cremonini offers its customers an extensive catalog of high-quality products and innovative solutions designed to meet the diverse needs and challenges of the industrial and commercial sectors.Thanks to the wide range of products offered, the company is positioned as a reliable partner for the supply of superior shelving and storage systems.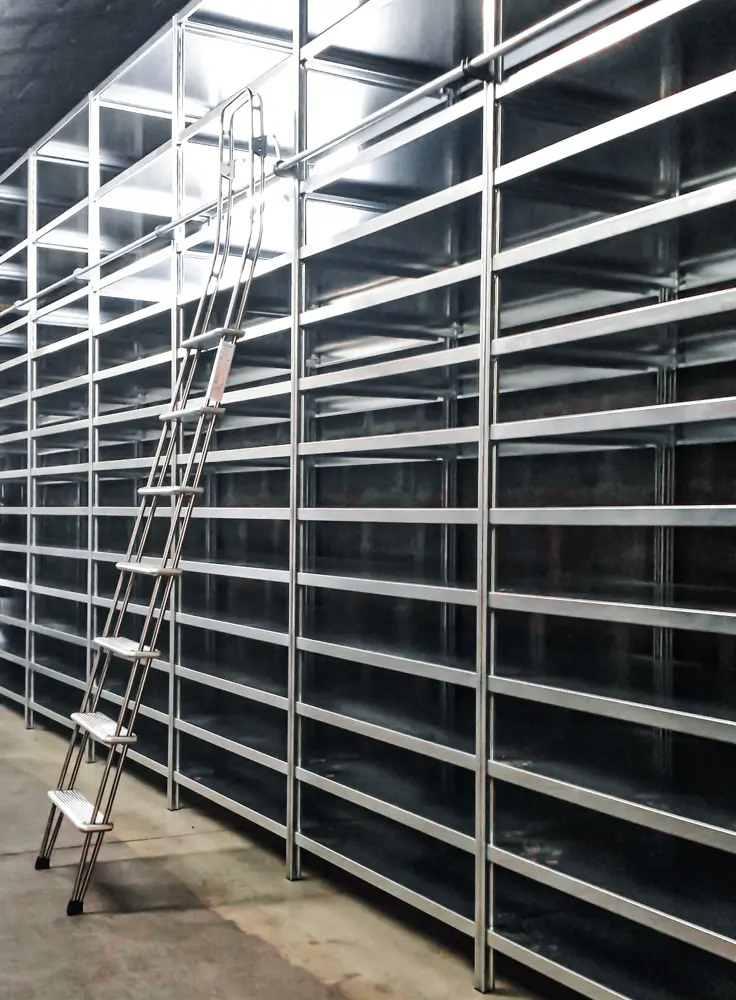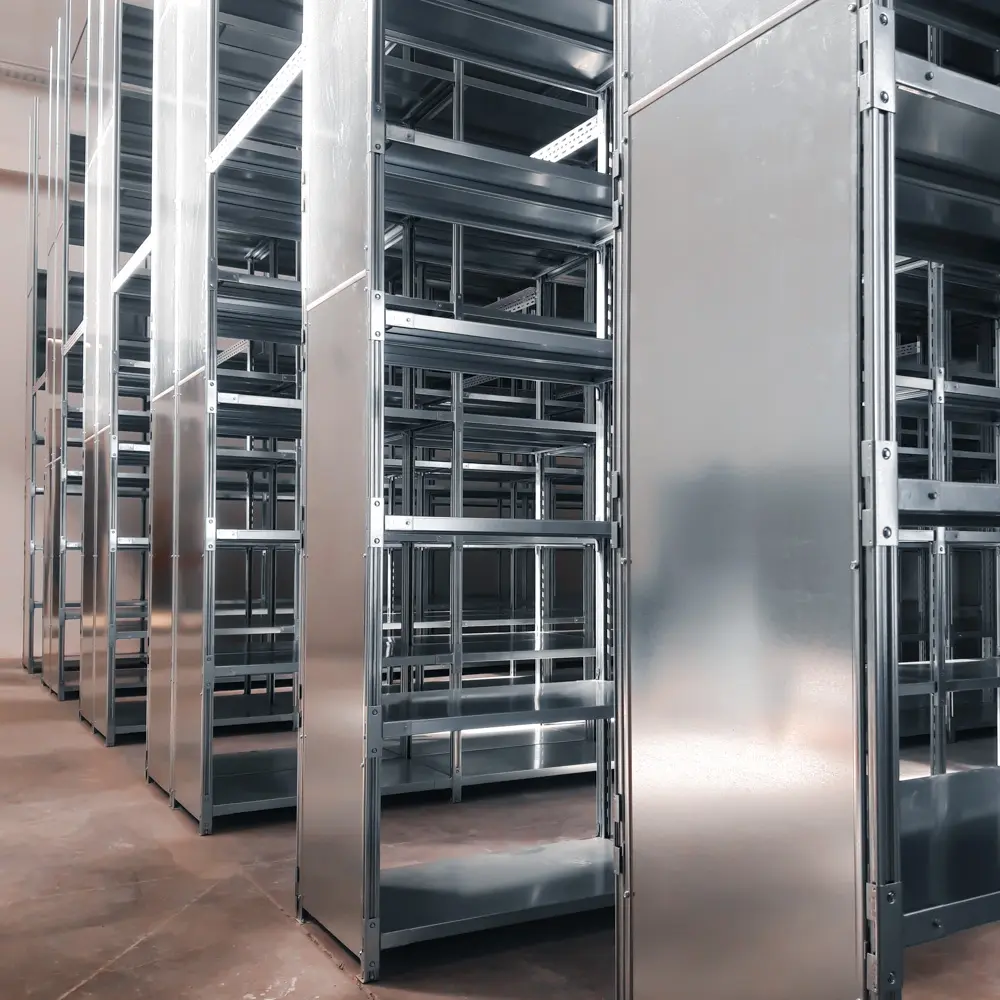 THE EASE OF ASSEMBLY AT YOUR FINGERTIPS
1
Fast installation
The shelf can be mounted in a few minutes without the use of tools, screws or bolts. This is possible thanks to the shelf interlocking, which allows to change at any time the height of the plans without difficulty.
2
Stable and solid
Mobile crosspieces unite the two pillars, forming a side that guarantees maximum stability and robustness. But not only! The system with a simple hook or double, the adjustable shelves with special borders in the heads and omega removable reinforcement provide a further guarantee of stability.
3
Great looking
The structure has a great aesthetic, both in galvanized and painted, thanks to well-cured finishes and surface continuity between one floor and the other.
4
Available in
only 48/96 hours
With a production capacity of 1,500 planes a day and an average of 20,000 pieces stored in a warehouse, the company is able to satisfy every request, even of considerable size, in 48/96 hours.
Types of possible installations
Realization at Istituti Verdiani in Parma
Our services
Working with passion in the field of design, production, marketing and installation of metal shelving and industrial furniture for over 50 years, we have become a benchmark as a manufacturer of metal shelving and industrial furniture for retailers and customers, who find in our services and products the best solution for their business. Aiming to ensure high quality standards for every customer, we provide a range of efficient and timely services to meet everyone's needs and requirements..

Free
surveys
the service offered by Cremonini includes the possibility of carrying out joint inspections at the end customer's premises, to study together the ideal solution based on the required project requirements.

Free estimates and design
Contact us via our form or through our contacts, to receive in a competitive time frame, the design and estimate ad hoc and free of charge, for goni needs and requirements.

Assembly
We can directly manage the assembly phase of the shelving, through direct personnel or through qualified suppliers, depending on the geographical distance or the quantity in place.

Delivery throughout Italy via Express Courier
With a production capacity of 1,500 floors per day and an average of 20,000 pieces stocked in the warehouse, the company is able to satisfy any request, even of considerable size, in 48/96 hours. We deliver the material by express courier or with dedicated qualified carriers, directly to the customer, delivering, if requested, the material also to the final recipient.

Materials ready
for delivery
As shelf manufacturers, we are organized to guarantee the customer a wide availability of goods ready for delivery. The production department is able, with rapid production processes and automatic machines for shearing and bending of sheet metal, to carry out the production of even large batches, while maintaining extremely short delivery times.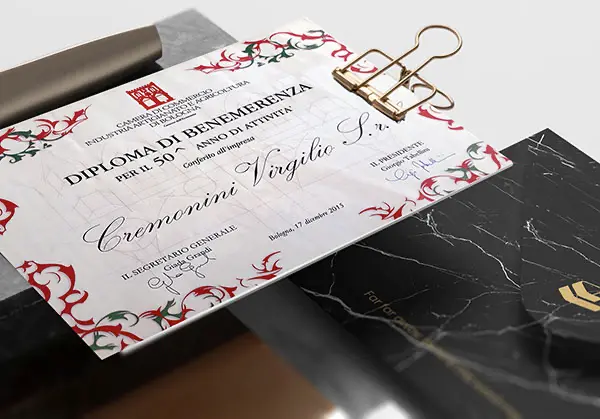 A history of quality and solidity
Cremonini has been engaged in the design, manufacture and sale of shelving including metal shelving for over fifty years.

Landmark
Timely service and excellent value for money.

ISO 9001:2000 Certification
Our organization has demonstrated its ability to provide products and services that meet customers' expectations and continuously improve its management system.
Where We Are